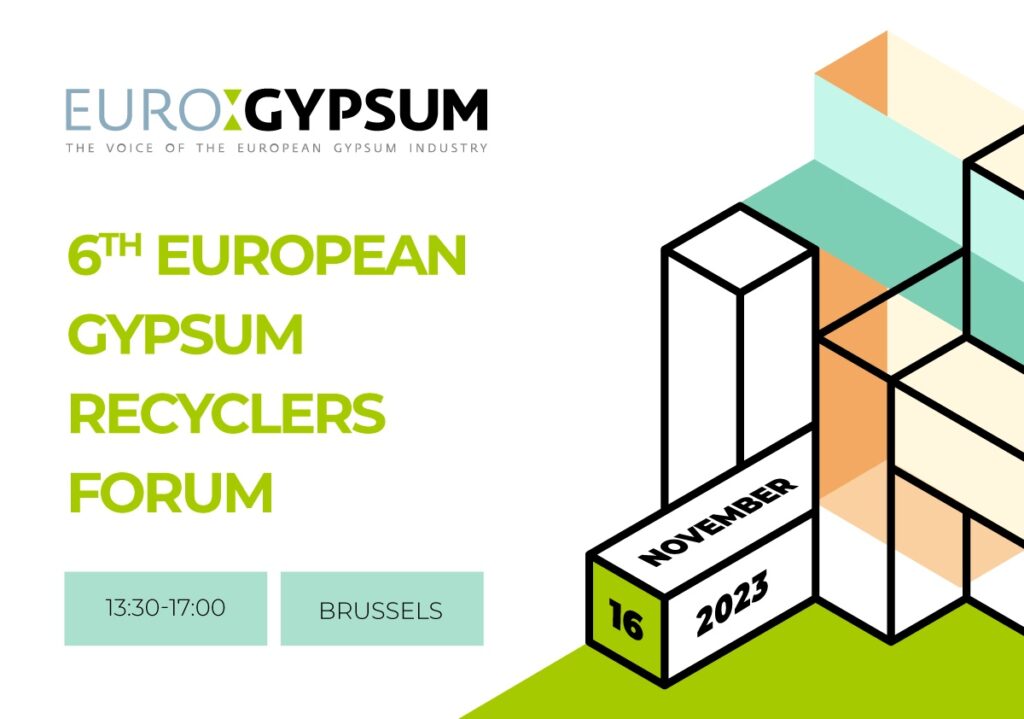 We are pleased to announce that the 6th Edition of the European Gypsum Recyclers Forum will take place on 16th November 2023 in Brussels, from 13.30 to 17.00 hrs, as part of the Eurogypsum Day at EU Raw Materials Week.
The European gypsum industry is particularly committed to sustainability in the supply of raw materials to produce solutions for today's and tomorrow's buildings. With expected demand rises in building renovation and construction, as well as increased pressure on supply, circular industrial practices are of utmost importance.
Eurogypsum's members have long been promoting the closed-loop recycling of plasterboard, in close cooperation with the entire value chain. As part of this effort, we regularly hold a Gypsum Recyclers Forum bringing together specialists along the gypsum recycling supply chain, to review progress and work together to overcome obstacles along this path.
For this year's edition of the Recyclers' Forum, which is part of the EU Raw Materials Week, we look forward to discussing:
latest regulatory developments, at EU and national level, and their impact on promoting circular practices;
industry efforts to increase volumes of recyclable gypsum waste and encourage closed-loop recycling; and
technological and economic challenges to a fully circular model.
And for the first time, the European Gypsum Recyclers Forum will have an international perspective, with an outlook on gypsum recycling in North America, with the participation of the North American Gypsum Association.
More details on the programme and registration will be shared soon.
We are looking forward to welcoming you in Brussels in November!