Eurogypsum presents an industry journey to reach net-zero emissions by 2050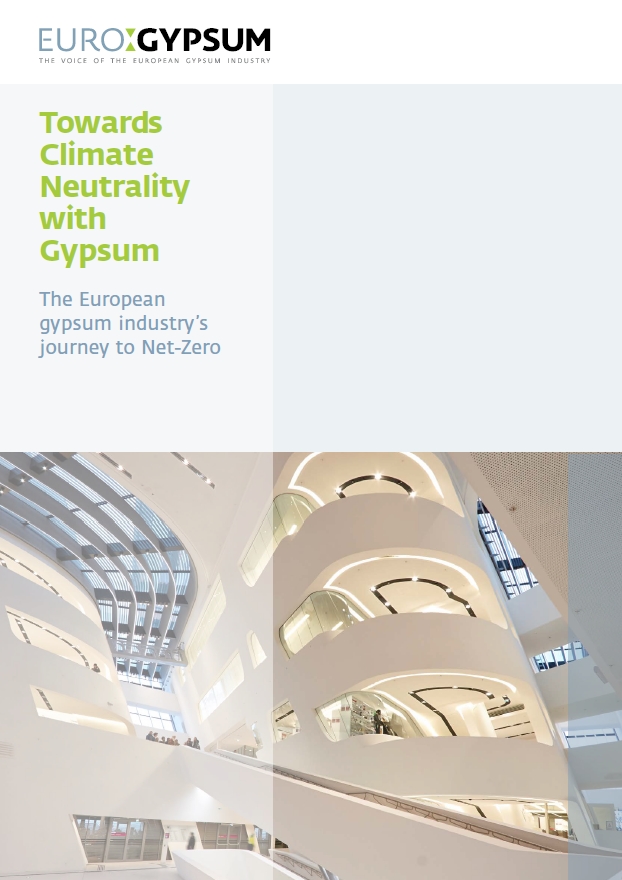 Tackling climate change and achieving net zero emissions of CO2 are crucial objectives for our societies.
Eurogypsum, the European association representing the suppliers of gypsum and gypsum-based products, such as plaster or plasterboard, published on 9 November 2023 a roadmap presenting the industry's journey to net-zero emissions.
The gypsum industry is an enabling sector and is actively contributing to achieving Europe's carbon neutrality objectives through:
Reducing resource and energy use through manufacturing
transformation.
A switch to renewable energy sources.
A higher share of recycled, alternative and/or low CO2
raw materials.
Innovative solutions for the built environment.
Engagement & collaboration with the full value chain.
Achieving climate neutrality is a global and common endeavour, which requires joint actions from all involved actors, including industry players and policymakers.
A stable and forward-looking economic and policy framework is needed to maximise the industry contributions to a net-zero building sector.
Further documents for download: